ARCS PAY
Manage, track, and reward participants within the ARCS Platform
ARCS PAY is a full-featured incentive management system, integrated seamlessly within the ARCS platform. Rewards Administrators can access a complete set of management, control, and reporting functionality. Participants can login to a self-serve portal and cash out a variety of rewards earned.
One of the challenges for administrators of research panels can be the lack of integration between stages in the research operation process. Inconsistent methods for qualifying, scheduling, and engagement of panels can lead to inefficiencies and ineffective results. Any point in the process can be a weak link in the chain.
Take for example, compensation. When participants complete a study, are they being offered appropriate reward types? Are they given a choice of rewards? Can they cash out in their currency of choice? How efficiently does distribution, tracking, and reporting work? ARCS PAY is a full-featured incentive management system that integrated within the ARCS platform. ARCS PAY gives administrators full control over the incentive management process, without having to resort to ad-hoc spreadsheets for distribution and tracking.
Process Analysis: Finding a Better Way to Incentivize
To manage rewards and redemptions more efficiently, we need to analyze the process: how it works and where the logjams and weak links can happen.
Step One. Centralize your incentives.

At any given time, a variety of studies and incentives are likely to be active, and as a result, managing them can get chaotic. Researchers need a more unified, consistent way to track and manage their mix of incentives. ARCS PAY's Advanced Incentive Management (AIM) does just that. AIM provides a focused view into any/all studies, permitting you to manage and track from a single "birds eye" standpoint.

Step Two: Take Control of Compensation.

Research participants need to be rewarded for the studies they have contributed to. Administrators need to manage the rewards in a seamless, integrated fashion, without being forced to go outside the panel management system, where gaps and errors can inadvertently occur. With ARCS PAY, all incentive and compensation control takes place inside the ARCS interface.

Step Three: Automate the distribution of incentives.

Administrators need the ability to establish redemption distributions in advance that align with their brand and survey objectives. Participants need the ability to reward themselves for completing tasks. ARCS PAY can handle the incentive distribution automatically, and administrators can monitor activity and make adjustments as needed.
Self-Serve Incentives Puts Participants in Control and Improves Engagement
By offering a customizable set of rewards choices, you can incentivize participants and boost participation rates and levels of satisfaction and loyalty. Once you have set the mix of reward types and payment thresholds, ARCS PAY automatically handles the compensation with support for localization, streamlining the compensation process dramatically. It also includes a self-serve portal that allows each participant to decide the type and how much of their accumulated rewards to "cash out."
Mix and Match Reward Types. Per study, you can configure a set of enticing, popular rewards to incentivize panels.
Branded Gift Cards
Major retailers, restaurants, and online services. PAY allows you to customize the mix of gift cards to better incentivize the target population.
Prepaid Cards
MasterCard and Visa, deliverable in selectable currencies.
Charitable Donations
Show support for social justice, health, and environmental causes.
Cash out options. Once a set minimum amount has been earned, participants can "cash out" all or a portion of their balance. Participants can pick their preferred monetary currency (dozens of choices). A built-in confirmation process will ensure the integrity of the transaction.
Payment tracking. Participants have the ability to view their participation history and the incentives they have earned. All reporting is handled within the self-serve portal for a consistent and professional look and feel.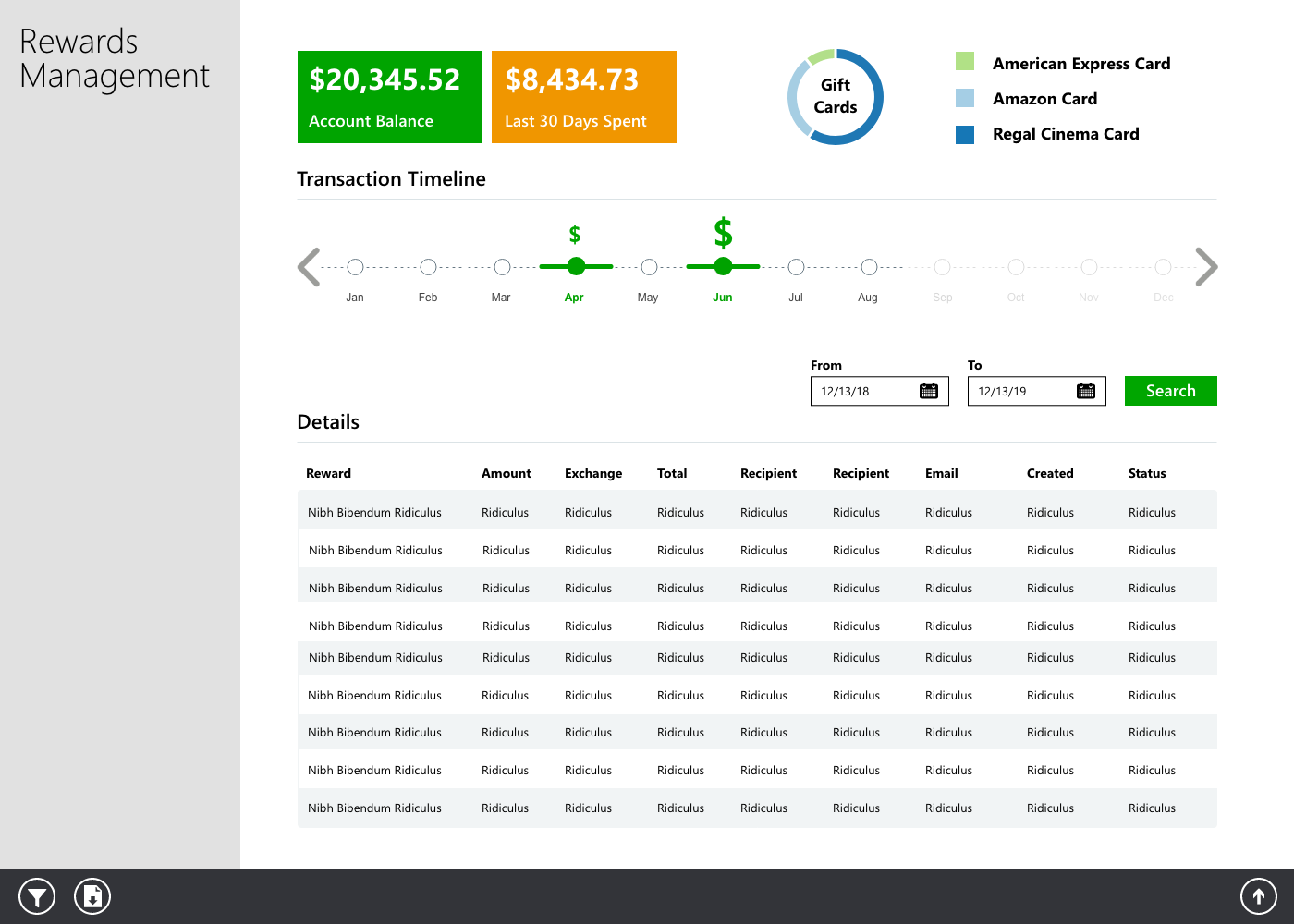 Rewards Deployment: Integrated, Systematic, Simple
Because it is already built-into ARCS, deployment is easy. Get in touch with your Account executive to get things setup and start using it.No more juggling between different interfaces and spreadsheets. You have a comprehensive overview of all active studies and incentives, and the power to make any necessary adjustments.
Custom Control Your Incentives
Incentive amounts can be varied by study, quota or session.
Incentive amounts can be changed midstream to reach those tough recruits.
Robust Reporting Features
Gather intelligence on the types of incentives that work best for your community.
Track balances to see what has been spent and where.
Better Cost Management
Examine spending patterns from two perspectives: by study and by client.
Analyze the correspondence between research types and incentive costs.
To learn more about our services and research solutions, call our friendly team of experts today.